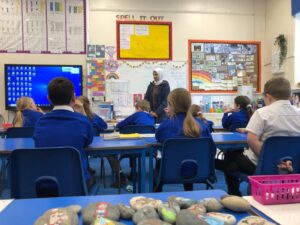 A wonderful day today at St Mary's Primary School, Penzance, with Rawda Alater originally from Syria, who came to the UK as a refugee about six years ago. Rawda told students (of all ages) how it was to experience war, and have to leave your own country. She answered questions - however difficult - about missing her family and life in the UK.
Children learned how to say yes, no, hello and thank you in Arabic - so that if an Arabic speaker came to the school they could at least try and make contact. Rawda explained that this would have made a huge difference to her when she arrived in Truro.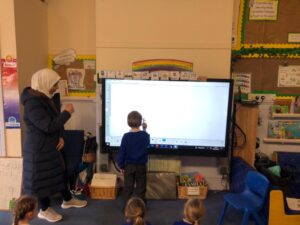 Rawda also wrote children's names in Arabic. This was very popular!
Everyone had language postcards to take home to practise phrases once school had ended....