Very pleased to be at T2M Holiday Programme today (20 December 2021) at All Saints' Church, Roskear (in Camborne in west Cornwall) with our suitcases real and cardboard to talk about journeys and the issues around them as part of I PACKED THIS MYSELF. About 30 Primary School aged children attended.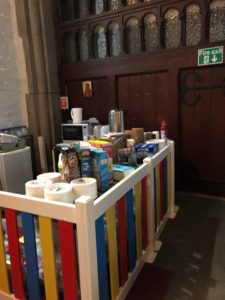 Through the T2M Holiday Programme, local authorities are providing free holiday club provision, including healthy food and enriching activities, to children aged 5 to 16 eligible for benefits-related Free School Meals over the Easter, Summer and Christmas holidays in 2021.
This programme is being delivered by Active Cornwall and partners to ensure all children in Cornwall eligible for Free Schools Meals will be offered activity during the 3 main school holidays.
This is particularly important during the pandemic.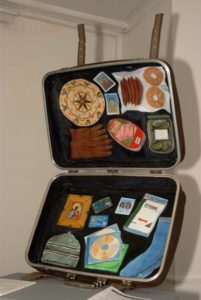 The four-day programme at Roskear is looking at the theme of journeys. We played memory games with our painted suitcase, working out what each item painted in it was - and why someone might pack it. Very many thanks to Becky Lines, of Camborne Churches, for inviting us to join the group.