Very good to see 'A Factory Suitcase' by the artist Ross Tibbles once more on display. It's now at Parc Eglos School in Helston, Cornwall (left). Ross created this suitcase more than ten years ago when he was a 3D design student at University College, Falmouth. It's been on display several times over the years as we've continued work on migration and related issues.
It has an intriguing message. Ross was inspired to create it after he worked in a cheesecake factory in Devon one summer. Most of his fellow workers spoke little English and he suddenly realised how it felt not to be able to communicate through language. He felt extremely isolated.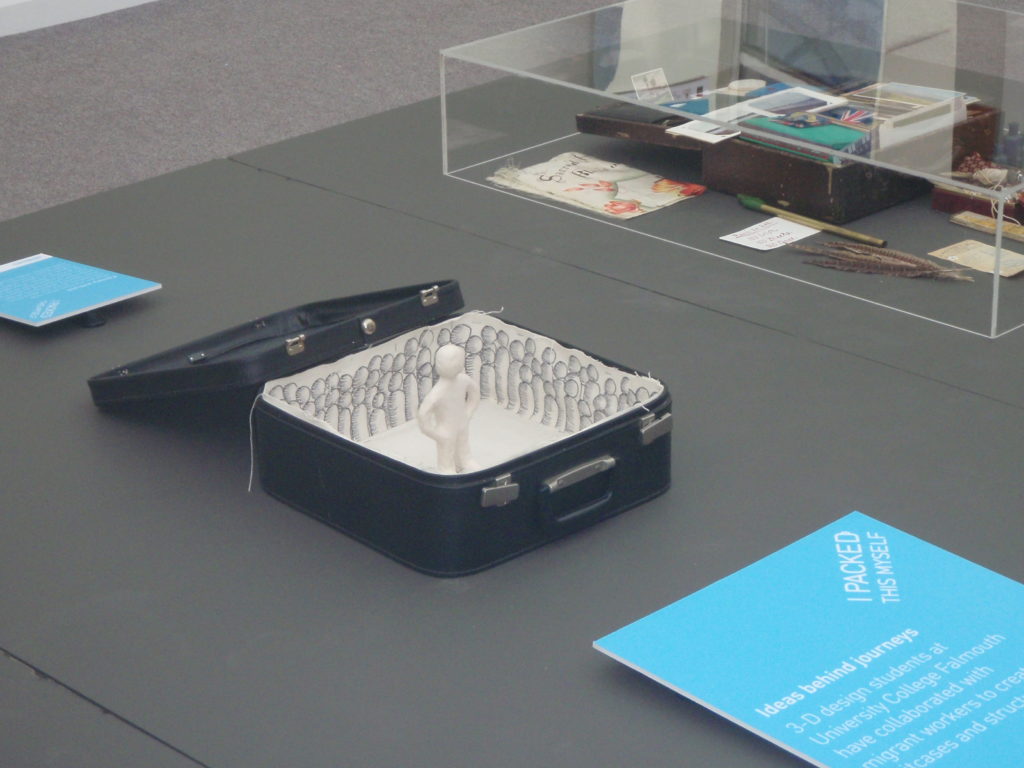 The suitcase on display at Penair School, Truro
"Workers from overseas often find themselves all alone, far away from family and friends whom they have left behind to try and earn more money than they could do at home," he said at the time. "Often, they speak little English and cannot understand what is being said to them - or make themselves understood."
Ross is now a self-employed graphic designer working across a mix of media and specialising in marketing, advertising, stationery and websites. He also does publication design and helped to start up The Moorlander, a newspaper reporting on Dartmoor and surrounding areas. His portfolio site is arosstibblesdesign.com
Our work on migration is aimed at breaking down prejudice and increasing understanding of the role played by workers from overseas in the Cornish economy. It's called I PACKED THIS MYSELF and is funded by Cornwall Council via Inclusion Cornwall.