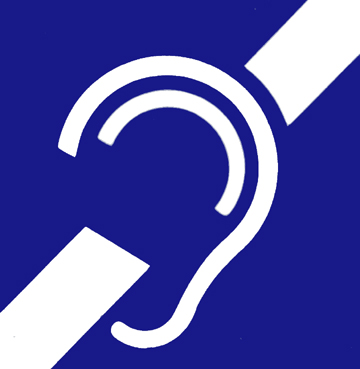 Our hard-working volunteer
Katrina Williams
has let me know about an important conference on 6 May in central London focussing on hearing loss and related issues.
Katrina takes a particular interest in the subject and last year travelled to Paris to attend a conference on this subject; she's found that there's always something new and interesting to discover.
Here are the details about the event in May: Katrina will be attending.
It's organised by the National Association of Deafened People (NDAP) and Europe Federation of Hard of Hearing People (EFHOH) and will be held at Friends House, Friends House, 173-177 Euston Road, London, NW1 2BJ.
Confirmed speakers include Penny Mordaunt MP ( UK Minister for Disabled People), Dr. Laszlo Lovaszy (Expert at the UN CRPD Committee and EU Parliament Advisor), Lilian Greenwood (MP for Nottingham South), Søren Hougaard (Secretary General of the European Hearing Instrument Manufacturers Association), Mark Laureyns (President of the European Association of Hearing Care Professionals), Gareth Ford – Williams (Head of Accessibility, BBC Design and Engineering), Sarah Herlinger (Apple) and David Bradshaw (DTG).
Tickets can be bought at
http://www.nadp.org.uk/events/
Katrina (far right) taking a group of keen embroiderers to the V&A Museum recently